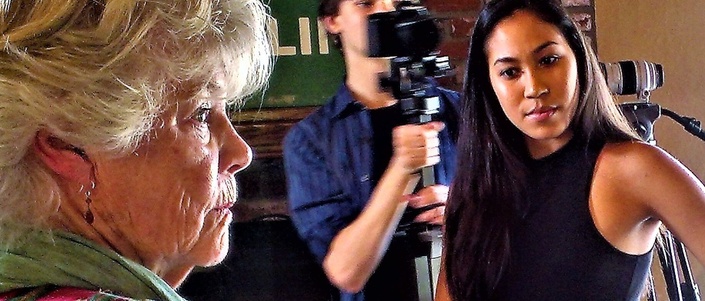 THE POWER OF STAGING
HOW STAGING CAN ENHANCE A SCENE, CLARIFY A PERFORMANCE AND REVEAL SUBTEXT
Staging for the stage and for the camera are very different, primarily because in theater there is only one shot, one angle, the point of view of the audience. But, with the camera, we can move the audience to any point of view we choose.
The challenges of staging for the stage are numerous. The challenges of staging for the camera are also numerous and complex. Whether we are on the stage or in front of the camera these challenges can often cause us to make staging choices that will diminish the scene.
Staging affects two important aspects of storytelling: the emotional system of the actors and the emotional experiences of the audience.
Many directors don't appreciate or understand how staging stimulates emotions within the actors. These stimulated emotions will be either appropriate or inappropriate for the character at that particular moment. Stimulating the appropriate or desired emotions in the actor/character through staging is one of the director's most powerful and efficient tools. And it is the director's job to design, communicate and oversee the staging of every scene, every moment.
Staging is a subtle yet powerful way to communicate the emotions of all the characters and of the scene itself to the audience. Staging can, and always will, stimulate the imagination and power of projection in each audience member. When we witness a scene, we respond to the staging as much, if not more, than we do to the dialogue or actions or behavior. We trust the staging more because we feel that it reflects more honestly the hidden intentions, feelings and desires of the character, i.e. the subtext. As we watch any scene we project our selves into each character and attribute to that character the emotions we would be feeling if we were in that character's situation.
A well-staged scene will stimulate and nurture a subtextual flow of emotions within every audience member. And of course this flow of emotions will be slightly different for each audience member because it is further defined by their own emotional history. Through the staging you can effectively touch each and every audience member personally and intimately.
An inappropriately staged scene will hamper or confuse the viewer's attempt to project into the characters resulting in misinformation, misunderstanding and a less than satisfying theatrical experience.
Mark W. Travis
Australia
July 2015

THE POWER OF STAGING
with
MARK W. TRAVIS
ONLINE CURRICULUM
#

Title

Time

Content

1.

INTRODUCTION TO STAGING WITH MARK




42:16

-Why the Staging of a scene is so potentially powerful. How it affects actors and the audience simultaneously.

-Theater vs. Film

-Basic Aspects of Every Character

-How Staging can reveal Subtext

-Comfort and Conflict

-How Staging bypasses our Consciousness

2.

STAGING A SCENE WITHOUT DIALOGUE

29:50

Here, through simple staging of two actors with no dialogue we experience how Staging triggers emotions, thoughts and assumptions in both the actor and viewer.

3.

STAGING A SCENE WITH DIALOGUE

41:30

Scene: "THELMA AND LOUISE" Mark demonstrates how Staging choices will affect the emotional state of the actors and consequently the delivery of dialogue.

UNDER THE GUIDANCE OF MARK, STUDENTS STAGE SELECTED SCENES FOCUSSING ON STAGING TO EXPLORE THE POTENTIAL OF EACH SCENE

4.

CREATING TENSION, DANGER AND CONFLICT

34:57

Scene from "13 SINS"

Director: Daniel Stamm

5.

COMEDY: CHAOS, CONFLICT AND CHOREOGRAPH

31:04

Scene for "ENDING UP"

Director: Paige Morrow Kimball

6.

CREATING POWER, INTIMIDATION AND FEAR

36:46

Scene from "THE HEADLESS"

Director: Sean Cunningham

7.

THE POWER OF MICRO-STAGING

35:29

Scene from "THELMA AND LOUISE"

Director: Arturo Allen

8.

WRAP UP AND REVIEW WITH MARK

17:12

-Advice for approaching the next rehearsal

-Location changes that can alter and enhance the scenes

-Staging for Film, Television, Sitcoms and Soap Operas
OPTION A: Video Lectures and Demonstrations Only: $97 USD
OPTION B: Only available as FOLLOW UP and in addition to OPTION A:
2-Hour Private Consultations with Mark W. Travis, online or in person: Additional $297 USD
Your Instructor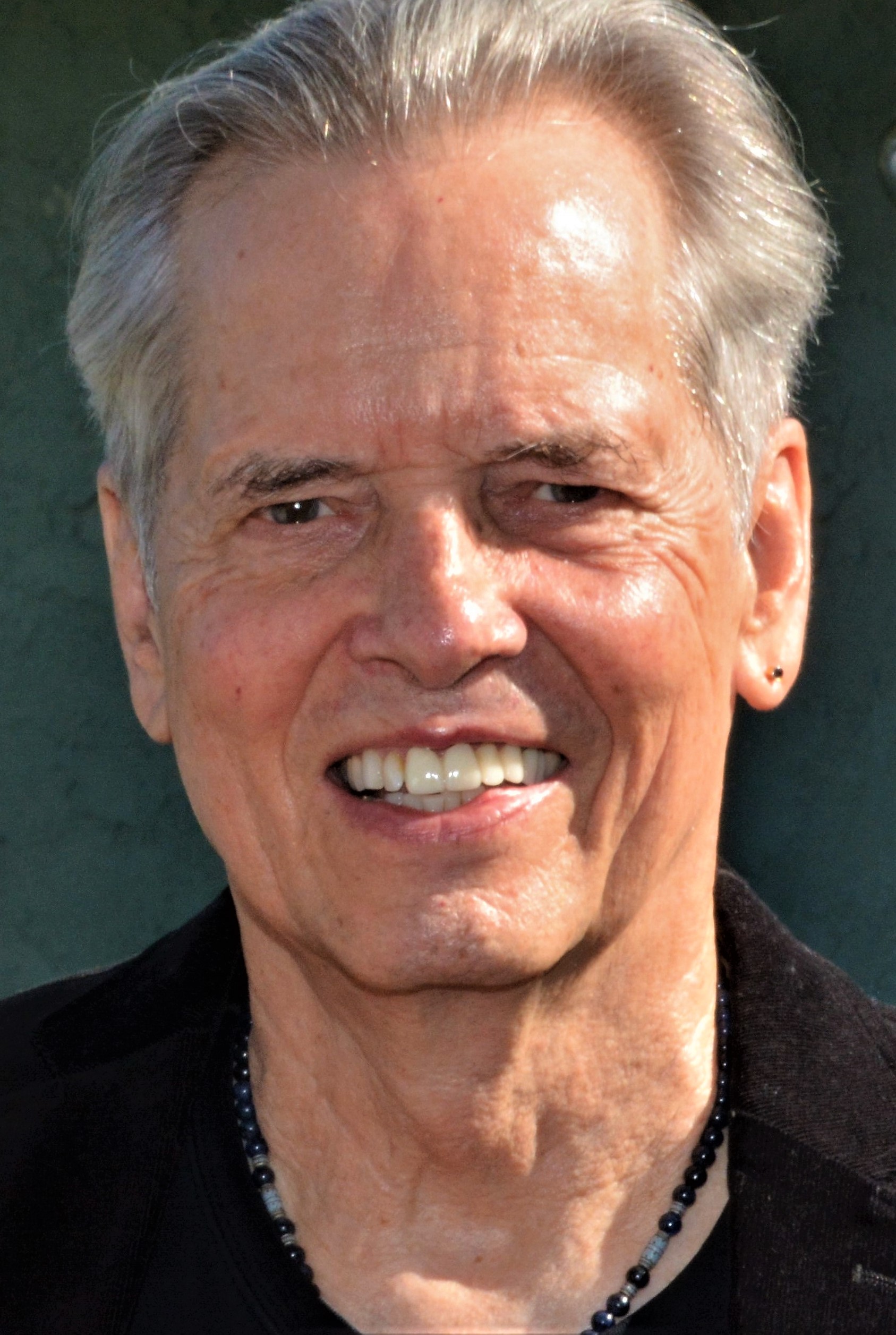 MARK W. TRAVIS is regarded by Hollywood and independent film professionals internationally as the world's leading teacher and consultant on the art and craft of film directing and storytelling. Winner of over 30 directorial awards and affectionately called "the director's director," Mark is always in high demand on film projects worldwide
Over more than 40 years of teaching, Mark Travis developed THE TRAVIS TECHNIQUE, an exciting and dynamic approach to writing and directing that elicits authentic and deeply moving performances from actors and storytellers of every genre. He has taught this revolutionary approach to directors, actors and writers in over 50 film schools and film organizations around the world.
Training in THE TRAVIS TECHNIQUE is offered online and in person in the form of workshops, master classes, private consultations and individual mentorship programs. The training covers all stages of filmmaking, from script analysis and breakdown to pre-production, production and post-production.
In 2015 Mark joined with renowned poet, storyteller and artist Elsha Bohnert to bring a more kinesthetic and visceral approach to The Travis Technique. Together they conduct on site workshops in Los Angeles as well as venues overseas in Europe and Southeast Asia.
Mark Travis is the author of DIRECTING FEATURE FILMS: The Creative Collaboration Between Directors, Writers and Actors (required text in film schools across the world) and THE FILM DIRECTOR'S BAG OF TRICKS: Get What You Want from Writers and Actors.
Frequently Asked Questions
When does the course start and finish?
The course starts now and never ends! It is a completely self-paced online course - you decide when you start and when you finish.
How long do I have access to the course?
How does lifetime access sound? After enrolling, you have unlimited access to this course for as long as you like - across any and all devices you own.
What if I am unhappy with the course?
We would never want you to be unhappy! If you are unsatisfied with your purchase, contact us in the first 30 days and we will give you a full refund.
What if I want more individual training and consulting on my writing, my directing or my project?
We are here to help you in any way we can, whether it's writing, directing, or acting. All you need to do is contact us and we can set an appointment (no charge) to discuss your needs.
WELCOME to The Power of Staging. You are about to enter into a creative world filled with magical moments and mysterious discoveries.
The staging of scenes is so powerful that unspecific and unfocused staging can actually damage the scene. You will see how this works in this webinar as you watch the students experiment and explore with their own scenes.
We welcome you to the world of The Travis Technique and look forward to helping ignite your creativity and your career.
All the best,
Mark and Elsha